OPTIMIZE WITH OPUS YOUR SUPPLY CHAIN

CONTRACTLOGISTIC

Our contracts enable you to streamline your staffing needs even without any long-term binding contracts.

WORKFORCE SERVICES

We promise you with our track record proven expertise to support you with any management consultation all the way to executing any logistics concept from start to finish.

CONSULTING

With the leading aviation security service solution provider in Germany as a member of our company group, we offer all aviation security service beyond excellence

SECURITY MANAGEMENT
CORPORATE GROUP
Our Corporate Group comprises out of six companies: CHI Deutschland Cargo Handling GmbH, Cargowork GmbH, AF Logistik GmbH, Höfner Transporte GmbH, Cargoworks Europe GmbH, and as the latest member since 2015 OPUS Logistic GmbH
Our people will provide you with industry leading know-how in all areas of logistics, not limited to aviation security, but also most other security services. We offer warehouse staff,  certified foremen, forklift operators,  air security personnel (x-ray screeners), all the way to facility security staff – we simply offer workforce supply solutions » Out of the box!
DOWNLOAD OUR BROCHURE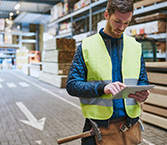 Learn more about OPUS. On downloads page you can find every information that might interest you.
Download our brochures, flyres, ISO certificates, TAPA certificates and more.
Our services
CONSULTING – WORKFORCE SUPPLY – CONTRACT LOGISTIC – SECURITY MANAGEMENT
Facts & Figures
Since 1990 in the logistics business
Revenue of group approximitely 62.3 Mio
60.000 sqm warehouse space in FRA alone along with 600 employees
Qualified and certified warehouse staff, screeners, forkliftoperators, DG Kat 7+8
Transshipment facility, croos-docking, pick&pack operations, commissioning,e-commerce, etc.
Seperate packaging company
Customized logistics consulting, i.e. acquire regulated agent status for your company
Consult on warehouse setup, logistics contracts, specialized Logistic IT-Consultation
Own X-Ray machines, sniffers, screeners, EDD, etc
Temporary and long-term warehouse solutions available
24/7/365 service available
Bonded warehouse with custom clearance
Bonded warehouse with custom clearance
Are you seeking qualified and motivated personal in order to compensate for seasonal peaks or staffing shortages due to illness of your permanent staff?
Our Corporate Group comprises out of six companies: CHI Deutschland Cargo Handling GmbH, Cargowork GmbH, AF Logistik GmbH, Höfner Transporte GmbH, Cargoworks Europe GmbH, and as the latest member since 2015 OPUS Logistic GmbH